Construction Defect Attorneys
Get to know the MR team
Cass McKenzie
Education: University of Oklahoma, BA
University of San Francisco, JD
Admissions: California, Colorado, Texas
Cass has devoted his legal career to protecting the rights of homeowners and homeowners associations. Cass has represented thousands of homeowners and their associations in mediations, arbitrations and trials.
Cass was lead counsel on MR's landmark Colorado Supreme Court victory in the Yacht Club case, which solidified important legal rights for Colorado homeowners. Cass was also lead counsel representing the Rivermist Homeowners Association for the landslide that occurred at their San Antonio project in 2010; and was lead counsel in the south Texas trial representing the Harbor at South Padre Island Owners Association in 2014.
Cass has also been at the forefront of protecting homeowners' rights in the public arena. Cass was instrumental in drafting the Colorado Homeowner Protection Act; and worked closely with state leaders to get that bill passed into law in 2007. Cass served for 6 years on the board of directors for the Community Associations Institute (CAI) — an organization serving community associations. Cass also devotes much of his time to public education on the rights of property owners in both Colorado and Texas.
Chris Rhody
Education: Georgetown University, BA
University of San Francisco, JD
Admissions: California, Colorado, Texas
Chris' entire legal career has involved construction defect litigation. He got his start defending some of the country's largest home builders. However, since 1998, Chris has concentrated on representing homeowners and homeowners associations in construction defect lawsuits.
Mr. Rhody is a past board member of the Community Associations Institute (CAI). He has also spoken throughout the United States on construction defect issues, including presentations at the AEI-Brookings Judicial Symposium on Critical Issues in Construction Defects Litigation; the Mealey's Construction Defect SuperConference; and Lorman construction defect seminars. Chris has also written numerous articles on construction defect issues affecting homeowners and homeowners associations.
Allan R. Mena
Education: University of Colorado at Boulder, BS
New York Law School, JD
Admissions: Colorado, Texas
Allan has extensive experience in construction defect litigation representing contractors, homeowners and homeowner associations. He has also been recognized by the "Super Lawyers" magazine as a "Rising Star" from 2009 – 2014 in the construction defect field. He is indeed a star among construction defect attorneys, which is how he found a home here at McKenzie Rhody.
Allan also presents seminars on construction defect topics to various audiences.
Keith Hoagland
Education: University of Colorado at Boulder, BA
University of Colorado at Denver, MBA
University of Denver, JD
Admissions: Colorado
Keith is an associate attorney with McKenzie Rhody. He began working at the firm as a law student, and continued after becoming a lawyer. Given his time with the firm, Keith has a solid background in representing homeowners and homeowners associations in construction defect actions.
Joshua Fitzpatrick
Education: Colorado College, BA
Tulane University, JD
Admissions: Colorado
Josh's practice specializes in representing homeowners associations and individual homeowners in construction defect litigation and defective building products cases. Josh has assisted hundreds of homeowners in obtaining favorable recoveries through both settlement and trial.
Prior to joining the firm, Josh served as law clerk to the Honorable John L. Wheeler, the Honorable Michael J. Spear, the Honorable Vincent R. White, and the Honorable Jeffrey K. Holmes in the 18th Judicial District of Colorado.
While in law school, Josh received the CALI Excellence Award, the Ray Forrester Award, and received recognition for exceptional pro bono service.
Daniel Ryan
Education: Iowa State University, BS
University of Iowa, JD
Admissions: California, Florida
Mr. Daniel Ryan joined the McKenzie Rhody team in 2015. Dan has devoted the last nine years of his legal career exclusively to handling complex construction defect litigation and insurance coverage litigation for matters involving multi-family and single family homes in California.
Since 2006, Dan's practice has focused almost exclusively on representation of some of the nation's largest developers in complex construction defect litigation in lawsuits involving 100+ single family homes, as well as large multifamily developments. His background includes resolution of hundreds of cases through mediation, as well as JAMS arbitration and several jury trials. Daniel Ryan's knowledge of the construction defect field in California will be instrumental in achieving excellent results for the firm's clients.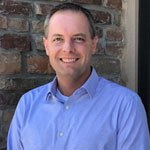 Tom DeVine
Education: University of Colorado, B.A.
University of Denver, J.D.
Admissions: Colorado and Texas
Tom has been practicing as a construction defect attorney since 2004, representing clients in every phase of a construction defect claim – from pre-suit advice to mediation and through arbitration and trial. Tom's experience representing general contractors and developers, and their insurance companies, gives Tom valuable insight in representing homeowners and associations in pursuing their construction defect claims. Tom has been recognized by his peers as a Super Lawyer Rising Star since 2008, as AV-Preeminent by Martindale Hubbell since 2013 – the highest possible rating in both legal ability and ethical standards, and in 2017 was selected as one of the Best Lawyers In America in construction law. Tom also presents at seminars concerning construction and insurance related topics.